

Frytea's Material Docs
Description¶
This site is powered by MkDocs (A Project documentation with Markdown), use mkdocs-material (A Material Design theme for MkDocs) theme beautification, refer to peaceiris/actions-mkdocs-gh-pages (makes mkdocs-material Work in GitHub Action) and peaceiris/mkdocs-material-boilerplate (CI/CD example for old mkdocs-material) for GitHub Action configuration.
This site font use Cormorant font provided by Google font, the theme color is Brown of material.
The content of this site covers programming, operating system, auxiliary tools, efficient work, content organization framework see mind map.
Build this site is to record and organize relevant knowledge, static content hosted in GitHub pages, domestic access to use QiNiu CDN acceleration, international access back to github. content related lease pay attention to the license and my contact information, wish you success.
Content MindMap¶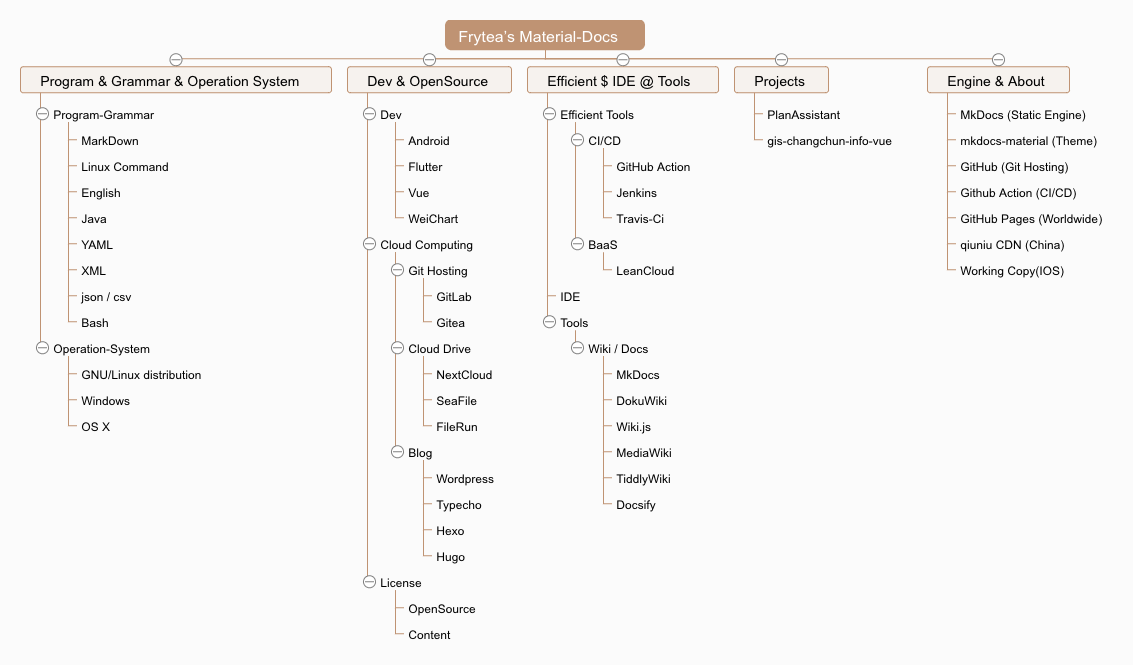 Contact me¶